Crozier Tartan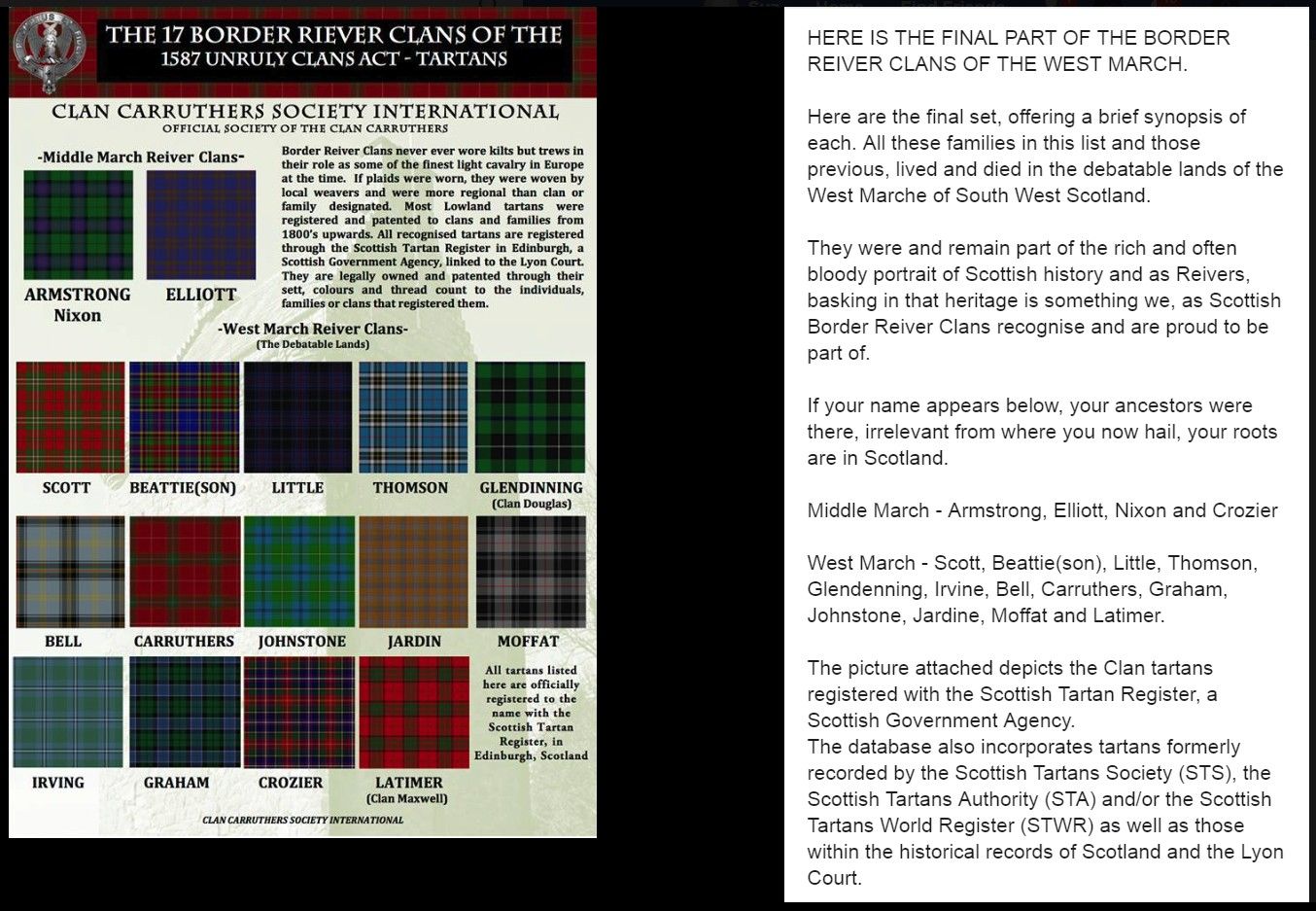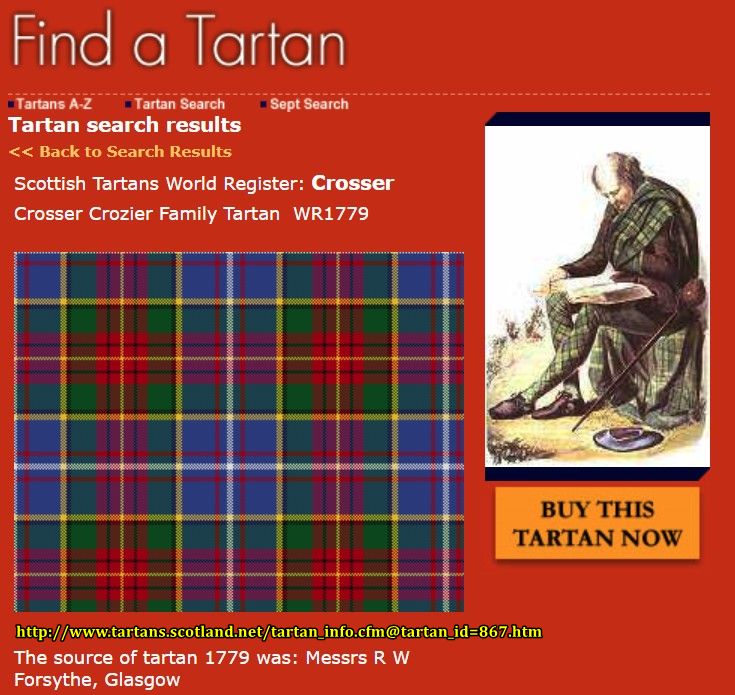 http://www.tartans.scotland.net/tartan_info.cfm@tartan_id=867.htm
https://www.facebook.com/clancarruthers/posts/here-is-the-final-part-of-the-border-reiver-clans-of-the-west-marchhere-are-the-/1953784357993610/
Tartan was a highland dress until outlawed after 1745, and revived as a variety of antiquarianism in the 19th century, with Edinburgh outfitters inventing tartans for lowland clans that had never historically worn any.
Where, I am  living among indigenous Americans, the Pendleton mills out of Oregan, USA, produce a non tartan style of wool fabric, which would clash with a tartan, so considering plain black wool for the kilt if worn with a Pendleton vest. Family banish from both kingdoms at the time of The Union. We did not exactly want to leave Scotland. It is felt that it is important for a clan group to identify itself, in clan groupings of highlanders with a tartan.  As with allied clans of Armstrong and Elliot this gives the Crozier, a welcome option. Besides many of the border clan people because of The Union, moved off the borderlands and are living in today's highlands or living with highlanders in the former Ulster Plantation, or former English Plantations around the world. MSE  9/16/2016
The Scottish Register of Tartans for "Crozier/Crosser" 01/01/1983
National Records of Scotland, H.M. General Register House, Scottish Tartans Authority STA ref:1779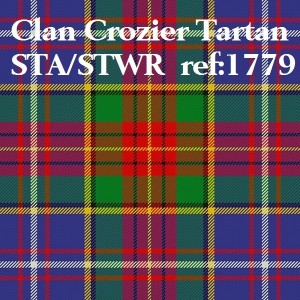 Dark and Light of STA/STWR  Crozier-Crosser Clan/Family Tartan;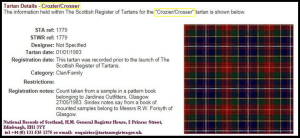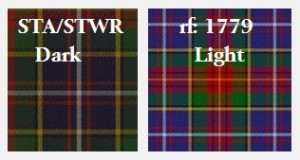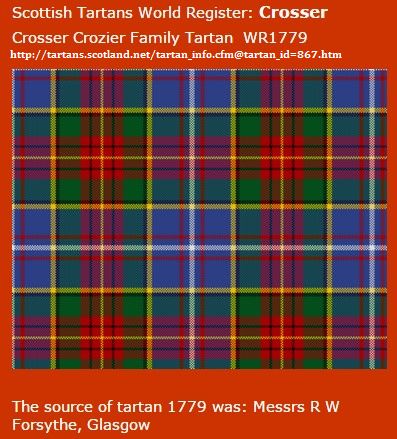 Armstrong & Ellot (Elliot) Tartans;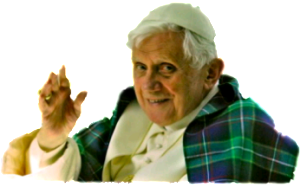 Both Armstrong, and Ellot would use the forename Ninian. The St Ninian tartan above is similar to the Armstrong tartan.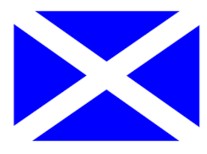 Blue from the Armstrong and Elliot tartans, and the flag of Scotland and Nova Scotia (New Scotland).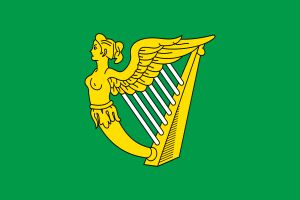 The brass gold of the harp Ireland, and the Cross of  Saint Andrews a top of the Crest of Barbados.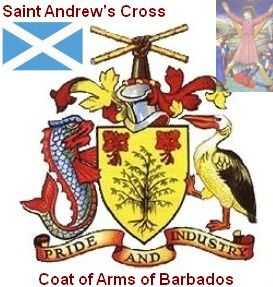 There are Scottish families from the English-Scottish Civil War still, a lot in Saint Andrews (Anglican) Parish (distritric) of Barbados.
The tartans of the Armstrong and Ellot, have the jet black of the flag of South Africa.
Clan Crozier (crosier, croser, etc.) is one of the border reiving clans of Scotland, along with the Armstrongs, Elliots, and Nixons.
New Zealand is at the top of the Crozier stats, having the greatest frequency of Crozier.
At least New Zealand has lighten the colors (colours) on the Scottish registered tartan where I feel they appear better, showing the
blue

which most border tartans have, including the Armstrong and Ellot. It also has an Armstrong

green

, with an Ellot

red

.

Good choice New Zealand we all need to lighten and increase the hue intensity.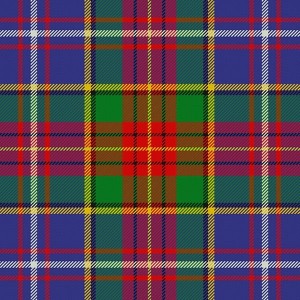 Proper tartan colours (colors), are Armstrong/Irish green,  Armstrong/Ellot/Scotland-Australia-New Zealand-Novia Scotia flags-azure lapis blue, Armstrong/Ellot/English especially Canada maple leaf flag red. The brass gold of the harp Ireland, and the Cross of  Saint Andrews a top of the Crest of Barbados, and the black, of the allied clans Armstrong and Ellot; the  jet black of the flag of South Africa, and with the white of the flags of Canada, Scotland, England, USA, and New Zealand
Out of Australia & New Zealand; pin stripe red, on azure/lapis blue of Armstrong/Elliot tartans, Armstrong green, Scotland's white, and Ireland's gold.
http://www.scotland.com/tartans/crosser-crozier-family-tartan/
They are as far as I can tell the same, but the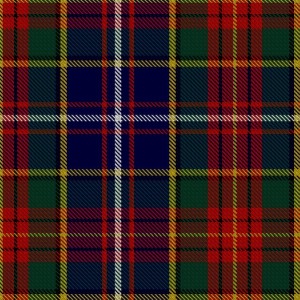 register one appears darker.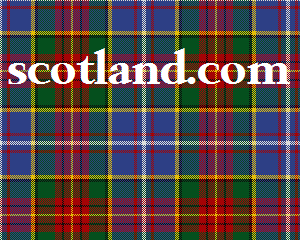 If Scotland can not produce, I'm sure New Zealand can.
Lighter Crozier Clan colours (colors) used by a couple of companies, which are felt like New Zealand, scotland.com, which shows standard high hue lighter colours (colors), allied to the Armstrong, and Ellot, with border blue, is being used by these companies.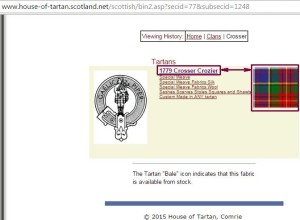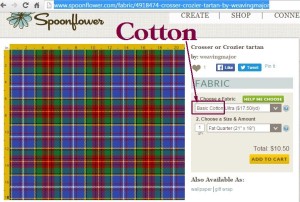 Indigo blue die has been around Europe, since the Greek-Roman period.  So the Scots have always have a good blue which the Armstrong-Ellot used in their tartans.
Though red, where very little is used on the Armstrong/Ellot (Elliot) tartans with more red is now used for the Crozier tartan. Cochineal red was introduced by the Aztecs of the Americas.
Indigo dye (blue)
and
cochineal dye (red)
, 
were the traditional standards in dies for the Navajo in the nineteenth century;
The Crozier the people of the the cross, can see the Navajo with their loom, can even place crosses in their design. May be difficult for the Scot's loom.
 MSE 2/22/2016
LINKS GIVEN ON TARTAN MANUFACTURES WITHOUT KNOWLEDGE OR RECOMMENDATION;
https://www.scotweb.co.uk/tartan/Crozier-Modern-Colours-/454015
https://houseoftartan.co.uk/scottish/binr2.asp?secid=77&subsecid=1248&srcdoc=searchclan.asp?searchstring=crozier
https://dcdalgliesh.co.uk/fabric/454023/palettes
Andrew Elliot Ltd, said they would do a Crozier weave;
Above links added  4/4/2018
Dear Mark,
We can weave the tartan for you, but we do not make kilts. Minimum length we produce for a special tartan is 10m, single width for 1 kilt, at £45/m, in either 13oz or 16oz weight. 
Kind regards
Robin Elliot (Managing Director)
Feb 23, 2016
Robin Elliot <[email protected]>
Dear Mark,
I would recommend Todd Macdonald at Macdonald Kiltmakers in West Calder as a very good kiltmaker, contact email is [email protected]. I would probably recommend 16oz weight tartan, and yes, we accept credit card for international payments.
Kind regards,
Robin
It should be noted that my name is Mark Stephen Elliott, and feel that I am one of the vanquished.
Feel our notorious chief may have intervened. Never had one like; female you know;
Within a year of age, and both our fathers, along with their grandmothers were excellent genealogists.
Wouldn't you know she was raised up by herself, and her father also had an older sister, but not a twin sister like my father. Have a twin sister you bring your oldest up like you were living with one. Not much talking goes on, because you learn to communicate previous to learning spoken language.
Ever Google "Clan Crozier", and find that Wikipedia does not show up? As with those other clans it almost always shows up on top.  Just trying to help a Crozier of Manitoba, Canada out, and was kick-off of Wikipedia. Since the Crozier adopted my many great Clement Crozier, created clancrozier.com, could not allow them to be vanquished. After all the Crozier adopted my many great;
Who do you think designed your Clan Crozier badge anyway?
https://commons.wikimedia.org/wiki/File:Clan_member_crest_badge_-_Clan_Crozier.png
The author was no other than Clementis Hobs.
Clementis Hobs; ie Clement Crozier's sister's son Robert Elliott.
He is the son of Andrew Ellot (Elliot) weaving company, which that Bauld Buccleuch, help hide away, because he was accused in the slaughter of a Hugh Douglas.
Andrew Ellot which they made up this story about to protect him since he was a fugitive, of being a Cowie, would come down to visit his son which had moved from Stobbs to Gorrenberry, and he was for his protection from the Douglas known as the Cowie, the Cowie of Gorrenberry.
They said the last of the Gorrenberry, Ellot (Elliot) were killed off, but my family at the time were living in Tullykelter, Fermanagh, Ulster, Irealand;
https://en.wikipedia.org/wiki/Tullykelter_Castle
Granddad the grandson of Andrew (alias Dand for Andrew) Ellot, became from that name Daniel Elliott, and Anglicized Irish name, likely the first border Scot with the name Daniel.
Have a couple of objectives, since the chief 29  Margaret Eliott of Redheugh-Stobbs, had children, with her first husband, that descended from them comes chief 30.
Since Clan Crozier, rode with the Elliot, and were a recognized clan in the sixteenth century, to make sure they are considered unvanquished like the Armstrong among border clans including the Elliot.
With Wikipedia, Clan Crozier, is listed as an allied with the Armstrong, but not one with the Elliot, which they were I felt closer to.
Sincerely,
Cowie    4/5/2018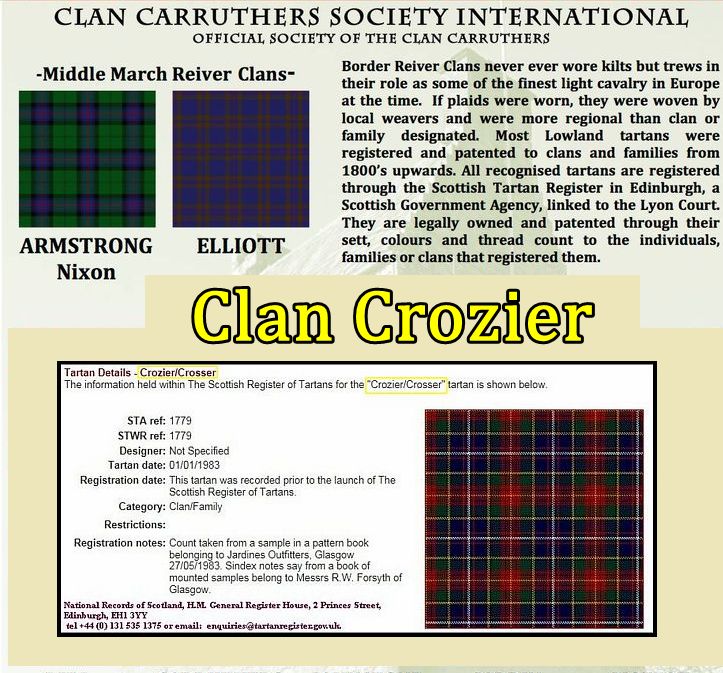 7/15/2018 MSE
Since the Crozier have seemed to adopt me, like many great Clementis Hobs, I picked one up myself;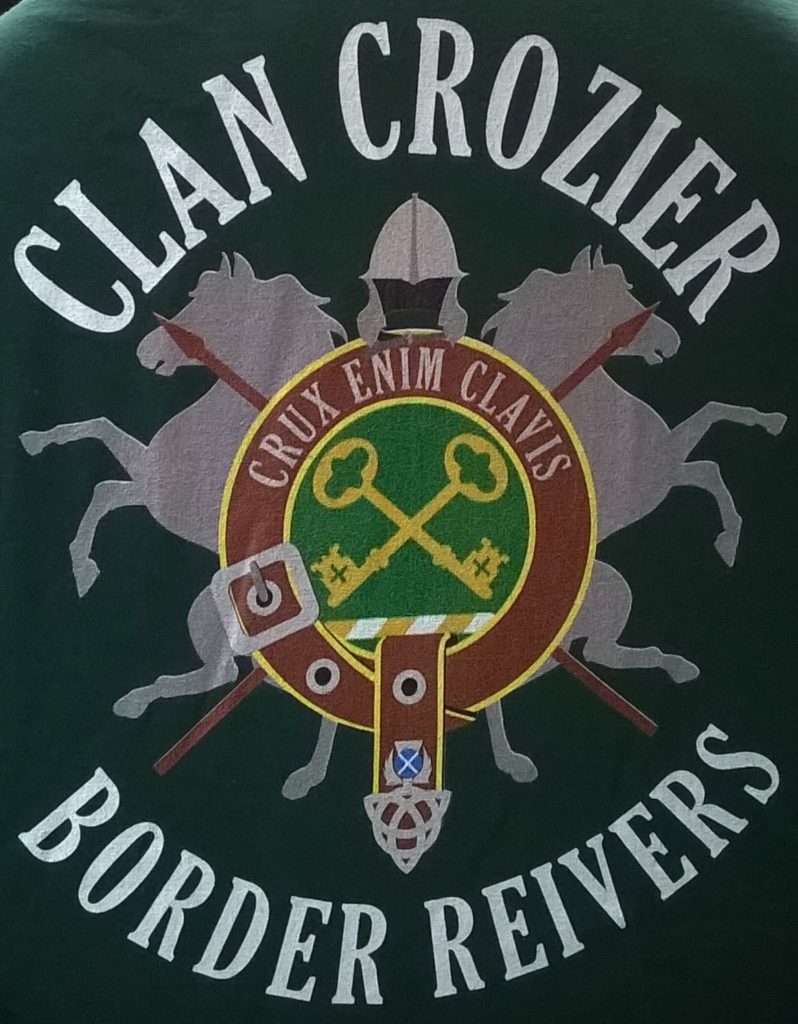 8/15/2018 MSE