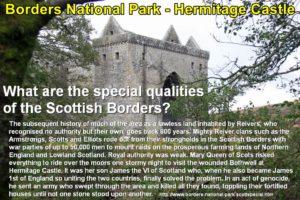 Hermitage Castle – Scottish Borders National Park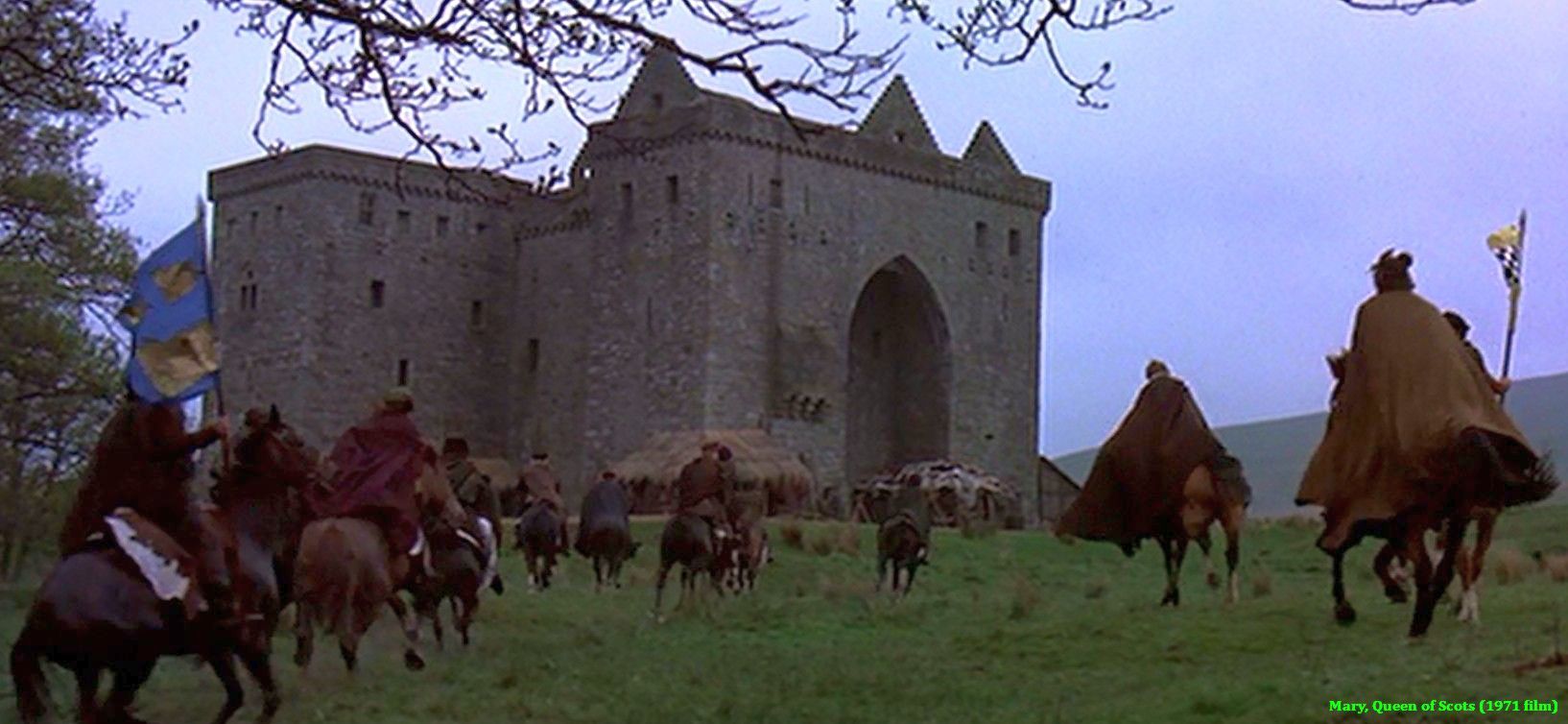 From Mary, Queen of Scots (1971 film) the fort soldiers would be Clan Ellot (Ellot Angus-Scotland, ie Elliot-Eliott-Elliott where Eliot is French like the name French name Stuart instead of the Scottish Stewart).
Hermitage Castle Homeplace Clan Elliot t-shirt
Travel firm AC Group targets Scottish 'hotbed'  Saturday 29 December 2018

Peace on the Border
Muirhall Hermitage Castle wind farm
Steeleye Span 
Published on Nov 8, 2014
Provided to YouTube by Entertainment One Distribution US
Peace On The Border · Steeleye Span
Steeleye Span
Would use Youtube link (showing album cover), Steeleye Span, but it is causing problems.
Album Back in Line
Peace On The Border      
After the riding we dispersed
We drifted home in twos and threes
Through cold and rain we spat and cursed
This ancient war of families
Clan Armstrong Scotland's Clans Series 1 Episode 1 of 6
BBC Four Smailholm Tower (above) and the Border Reivers
…..the most famous even reached the moon; Neil Armstrong.
Margaret Elliot (correct spelling of 29th chief of Redheugh-Stobs is Eliott) talks about how the Reivers were opportunists who were a law unto themselves. (Broadcast: 8/5/2008)
Armies past and then returned
They killed and raped, they stole and burnt
So from the cradle we have learnt
To be as hard as stone
And learned to stand alone
Clan Armstrong Scotland's Clans Series 1 Episode 1 of 6
(chorus)
They are gone now, the killing and disorder
They're just ghosts now, the brigand and marauder
And we give thanks for peace on the border
We give thanks for peace on the border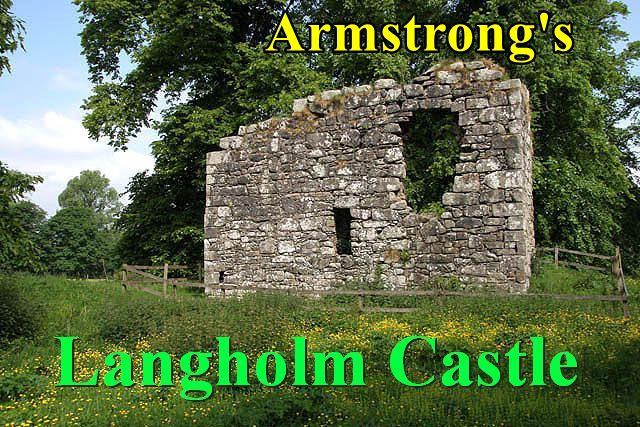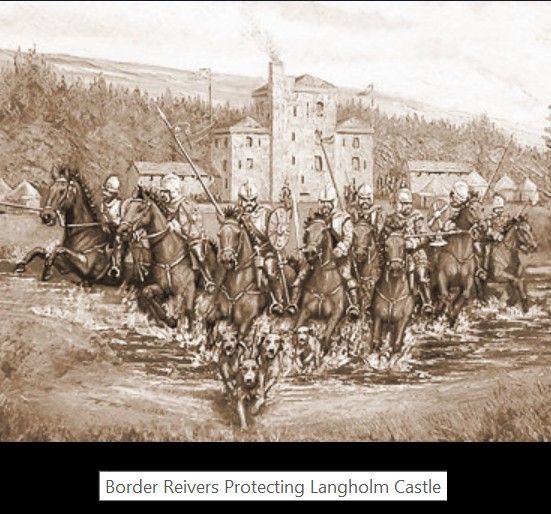 Cloak and dagger, crime on crime
Anarchy in the borderlands
The king's men came with a valentine
To break to power of the border clans
Surname distribution of Langholm Scotland to Co Fermanagh, Ulster, Ireland of Border Reiver ancestry of Neil Alden Armstrong;
Langholm of Clan Armstrong's Castle, and where the Bauld (Scottish for 'bold') Buccleuch now lives is the Scottish Border Home of Neil Alden Armstrong, BBC News.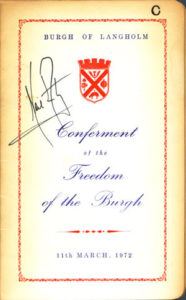 Fiona Armstrong BBC, on Neil Alden Armstrong's visit to his claimed hometown, of Langholm, Scotland, just after his death.
Some were hung, some sent away
To Ireland and the low countries
Great was the price they had to pay
God bless their memory
And god bless you and me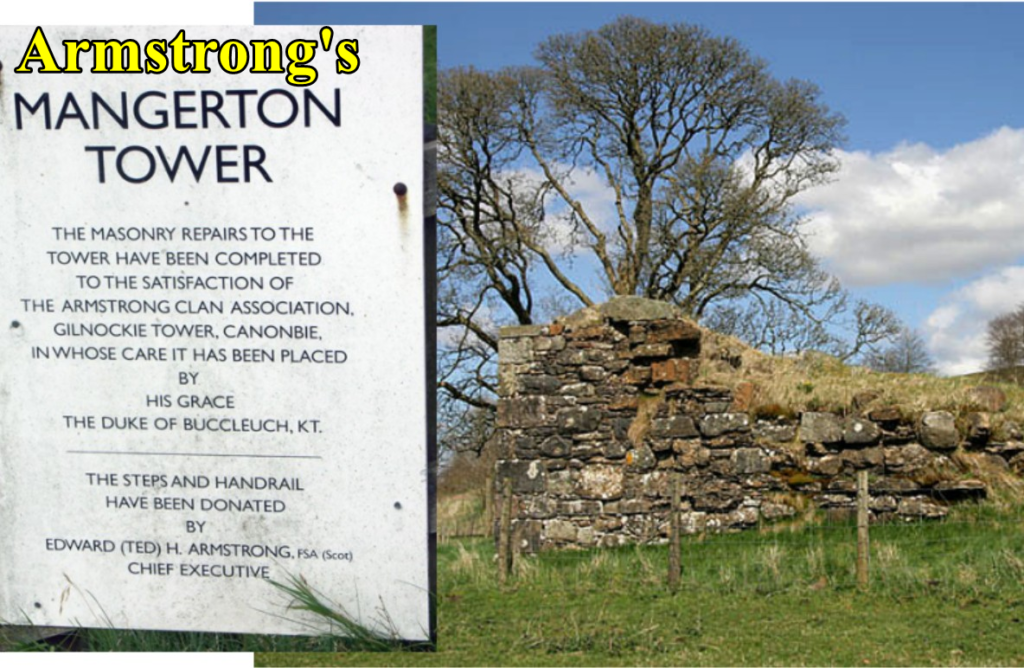 The broken towers that stand today
Stand for peace and order
Reminding us until the day
That we need no more borders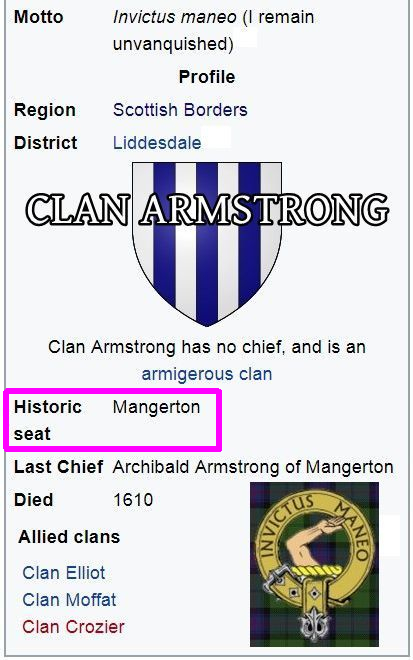 5/15/2018 MSE
Search the Muster Rolls
Armstrong, Armestrong, Armstrang, Armestrong, Ellot, Johnston, and Scot for Scott in c.1630, Country Fermanagh, Ulster, Ireland muster.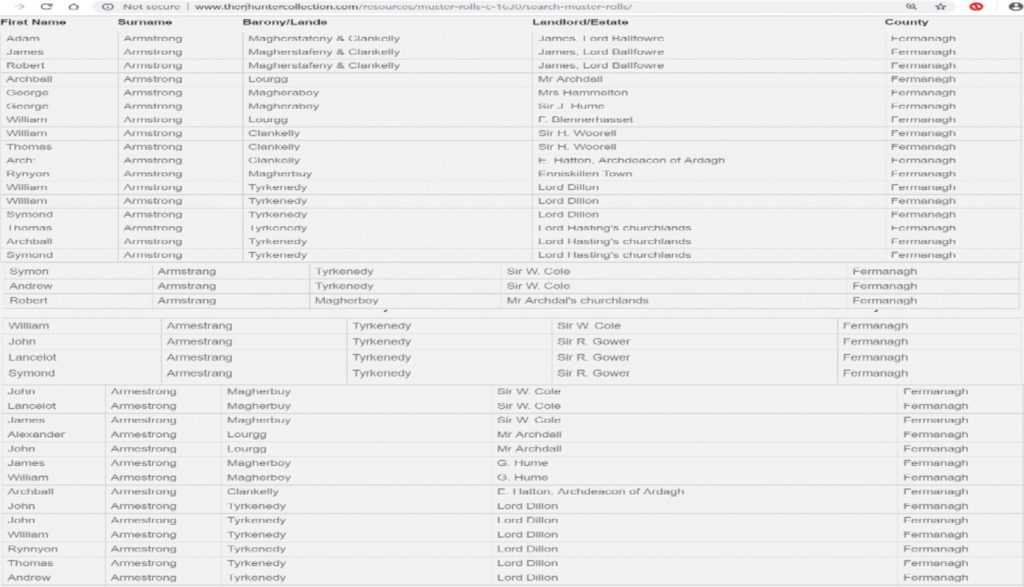 A giant leap for an 'Ulsterman'… 
Distant Irish relatives mourn moonwalker Neil Armstrong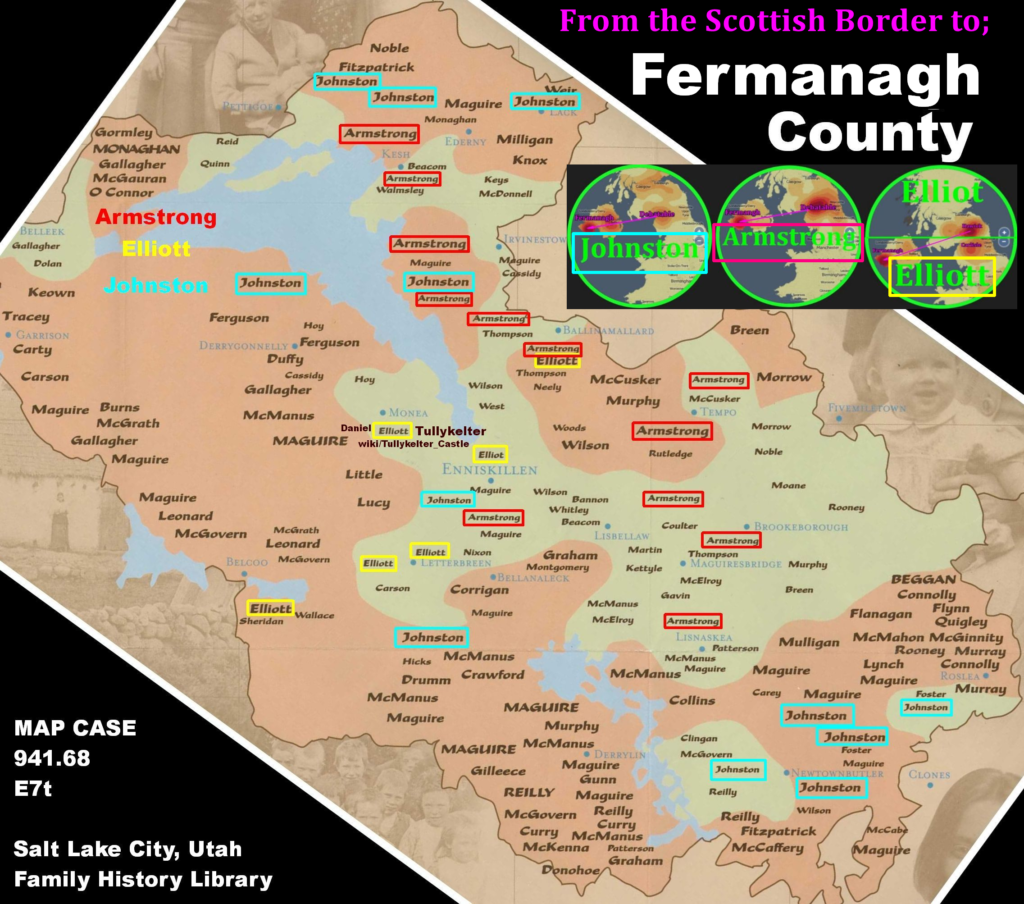 Tullykelter Castle, where my Daniel Elliot, line of the Salem Witch Trials is from. Mark Elliott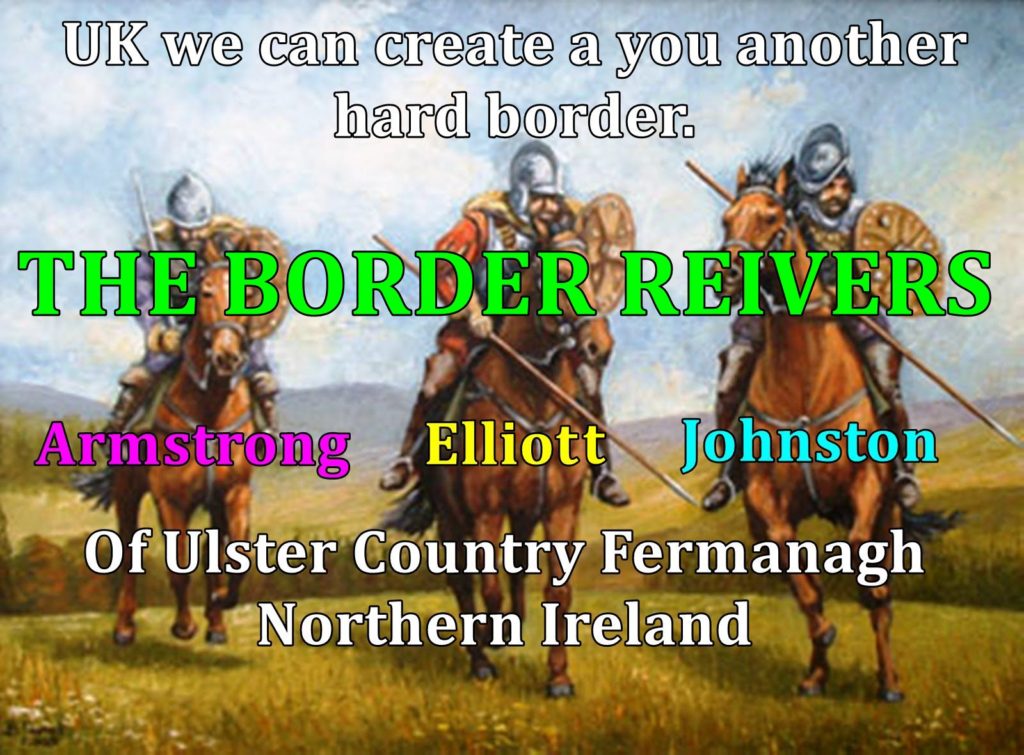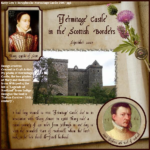 Douglas Earls of Angus brought Ellot from Angus to soldier fort, but at about 1500, land transferred to the Hepburn of Bothwell. Bothwell near Glasgow was also land own previous by Douglas.
Don't worry Tom, the Thomson & Thompson use to ride with us Ellot, in the Reiver, days, and we sure kept a hard border between the two kingdoms of Scotland and England.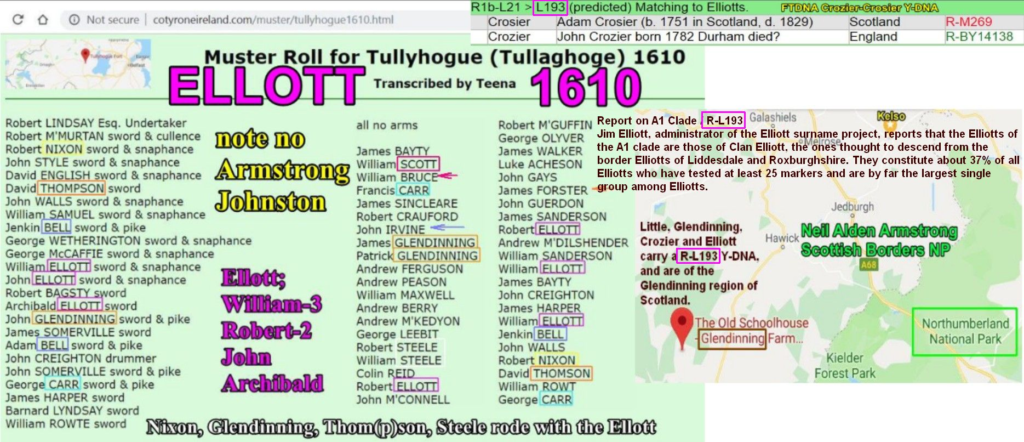 In the above muster is listed John M'Connell (McConnell), which Y-DNA shows that my family of Ellott, in 1610, might share some Y-DNA, from an incident back in 1423, with a John Elwald brother to many great Robert Elwald, rector of Kirkandrews, where later in the next century the Grahams built a peel tower and it is still standing, of the parish of Whitethorne, of St Ninian, which converted those Picts to Christianity, yes the same one the pope came for on his Fiesta Day, and people displaying St Andrews cross on a flag, like Kirkandrews the church of St Andrews, before a Graham/Gaeme peel was built there.
Do not mind being descended from a notorious reiver, but just how did those McConnell, end up with my Y-DNA. And this John Elwald being a rector of St Andrews University, where Prince Williams attended, it is felt like I have to say my apologies for this incident to the McConnell, and they the McConnell, still living among those Ellott in 1610 in Tullyhogue, Ulster. Don't anybody tell Alistair Moffat about this, the family will be in bad grace with St Andrews University. Those Moffat are allied to them Armstrong also.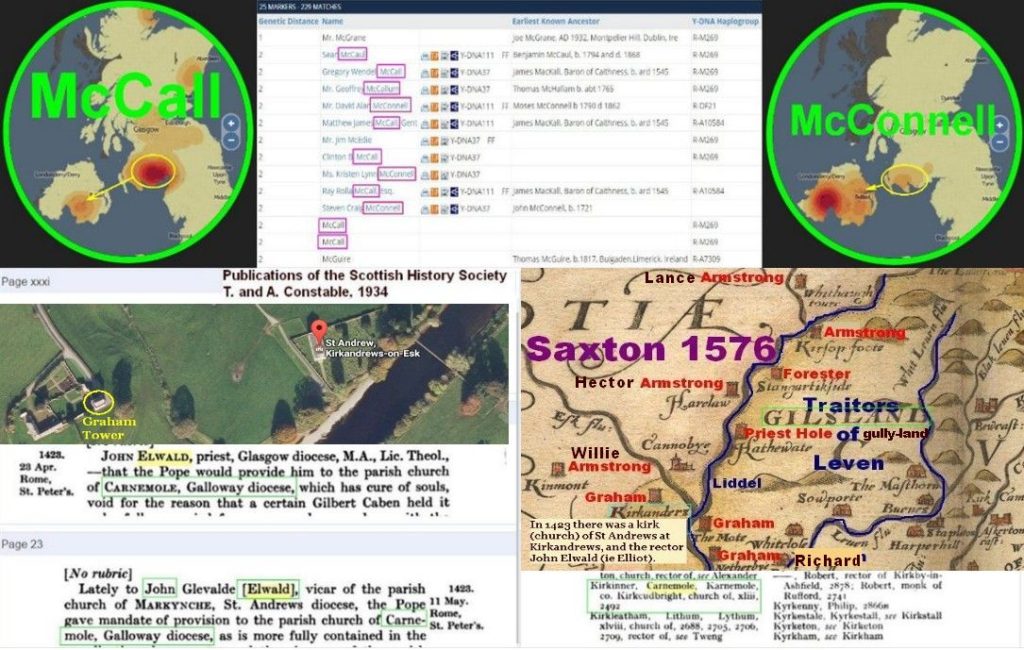 Kirk Andrews obtained it's name from an earlier church which once stood on the site, and John Elwald in 1423 was the rector of it.

County Tyrone Ireland Genealogy Research Official Website of the CoTyroneIreland.com. Since Tom Elliott you ran for office, in also South County Tyrone, you are likely knowledgeable about this excellent website, and the material above which Teena, has prepared. 
Muster Roll for Tullyhogue (Tullaghoge) 1610 Transcribed by Teena
National Library of Scotland also has an excellent research website;
Glendinning, Scotland, Blaeu Atlas of Scotland, 1654 National Library of Scotland
Google maps is also an excellent resource;
The Old Schoolhouse – Glendinning Farm Cottages, Langholm, Scotland, UK
Glendenning, and Elliotts, Loren is my dad; south of Mt Ayr (Ayr, named for Robert Burns) Iowa, USA.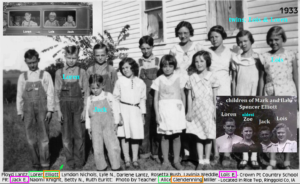 Tom Elliott, would you believe that the Glendinning of  County Tyrone, Ulster, are from Glendinning, Scotland. Therefore it is highly likely that the Glendenning, of Mt Ayr, Iowa, are from there also, and likely by way of County Tyrone, Ulster, Ireland.  Since Glendenning and Elliott, Scotland share an R-L193, Y-DNA, do you not think Tom Elliott, they are some how related, and you also if you carry that R-L193 Y-DNA, are also related to them. Please do not carry that R-U106, Y-DNA, do not know if I want to be related to you or not.
So name Glendinning, Ulster, to Glendenning, Mt Ayr, USA.  Names evolve; Halywood, Dumfries, Scotland, to Holywood, Belfast, Northern Ireland, and to Hollywood, LA, California, USA, as they migrate.
Americans even the ones from Texas (border commit, since I am from New Mexico and we share about a 600mi/1,oookm border with Texas), like to return home to Ulster, and kind of concerned about our relations along those borders, like of Northern Ireland above half the length of our Texas-New Mexico Border, and our border is more than six times as longer than the Scottish Border.  Though they seem to make a fuss over the one which Texas and New Mexico, share with Old Mexico, an international border. Guess our hard border is between the US and Mexico, and the soft border is between Texas and New Mexico. Hope you all in Ireland can keep a border like that one, and not a hard border like we have with Mexico.
Family came over from Tullykelter on the Cromwellian Plan. Those dang McDaniel, people most likely influenced a good Scottish Andrew nicknamed Dan to become Daniel. Those McConnell, which I feel related to are relatives and of the 1610 Ulster Muster.
The British Parliamentary Cromwellian Plan which seem to meet their approval;
Tories the Germans use to laugh at the Jews being slaves, may be you can learn from the Germans about Brexit.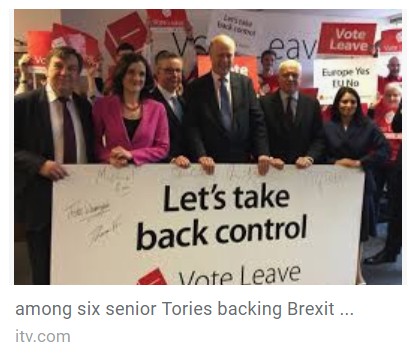 A solution to the Brexit – European Union problem for the Armstrong, Elliott, and Johnston, of County Fermanagh.
Since you are of the Borders of Scotland, and do not really care which side of the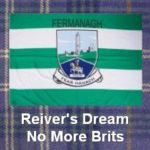 border you live, have County Fermanagh become part of Ireland. My mother's mother's line is Ryan, and that is of Ireland. After all you wanted to stay in the European Union anyway. Why encourage England in another resettlement situation like Border Pacification. Tell England you are fed up with them, and become Ireland. After all Scotland did not vote free from England. Do not tell me that the Native Irish and Borderers haven't been intermarrying anyway. I know better. County Fermanagh just become Ireland, then you will not have a border between you and Ireland. It will put the border at the proper locality between you and England. Presto Brexit-EU problem solved for County Fermanagh, Armstrong, Elliott, and Johnston.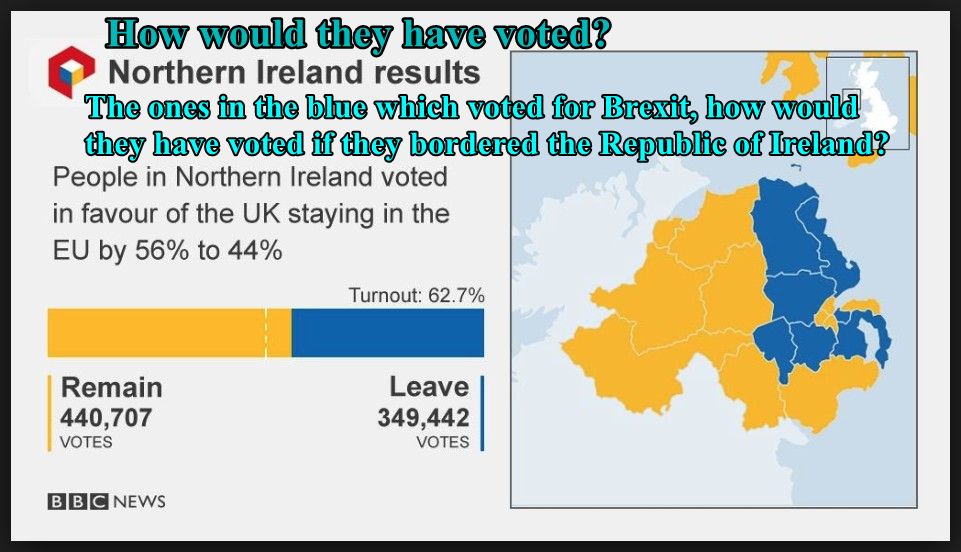 Stick your border somewhere else, not between County Fermanagh, and the Irish Republic, or Liddesdale and England. Let someone else besides our family of Reivers put up with your dang border.
Us Armstrong and Elliott will listen to a Johnston of Ulster over those Cromwellian Parliamentarians;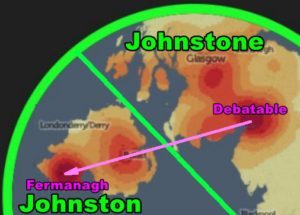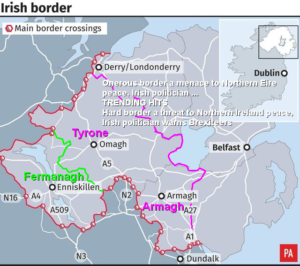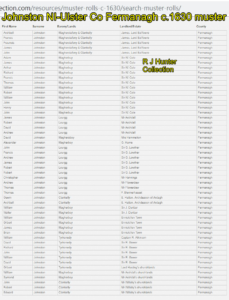 Stick us Reivers with the EU-UK Border. Us Reivers of County Fermanagh had to deal with borders since Robert the Bruce, Declaration of Abroath.  Understand why we are loyal to are County Fermanagh families of Armstrong, Elliott and Johnston, not the EU, England, Scotland, Ulster, or Ireland. After seven centuries us Reivers are just feed up with Borders. Move the Border next to you not us Armstrong, Elliott, and Johnston, and see if you would vote BREXIT. These are my family, we as reivers never claimed a kingdom. To you Brexit British do you not have some level of humanity?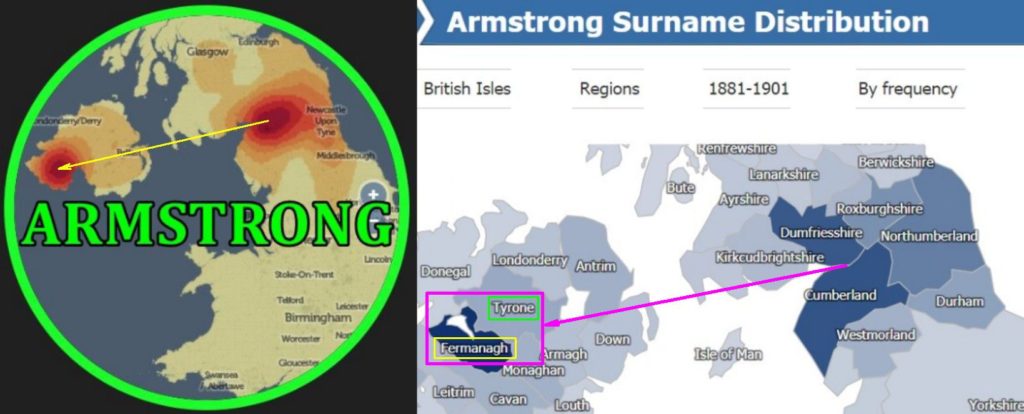 http://named.publicprofiler.org/
Ulster, Northern Ireland, the Irish home of Neil Alden Armstrong.
German genealogy of Ulster, Border Reiver, Neil Alden Armstrong.
Deutsche Genealogie von Ulster, Border Reiver, Neil Alden Armstrong.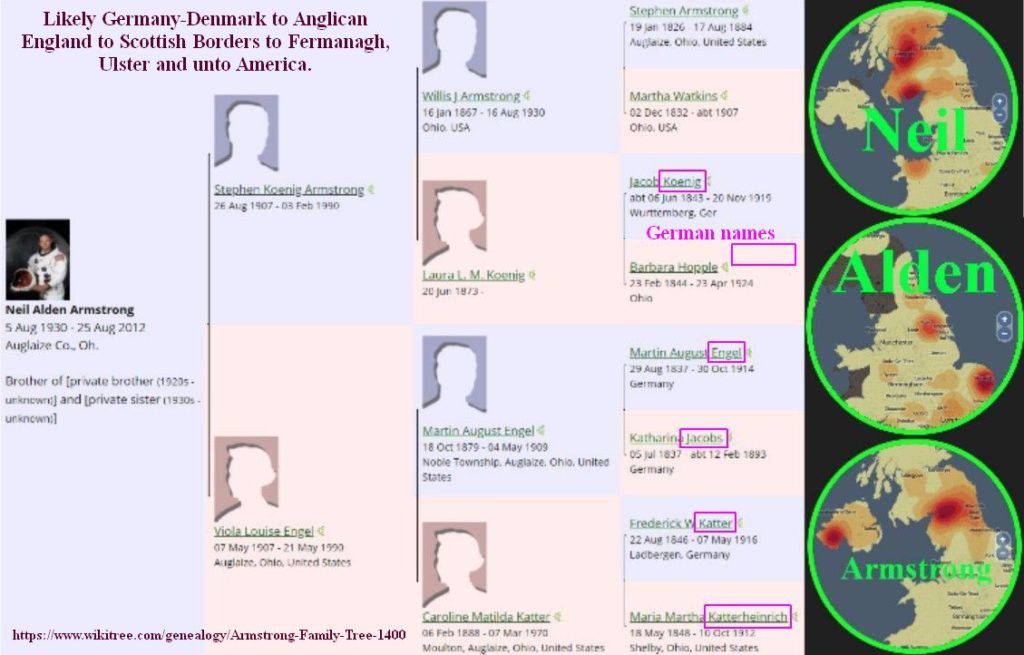 Two excellent sources for Neil Alden Armstrong genealogy and family history;
Reference for Neil Alden Armstrong's early Armstrong history. Highly recognized by the Armstrong for their history;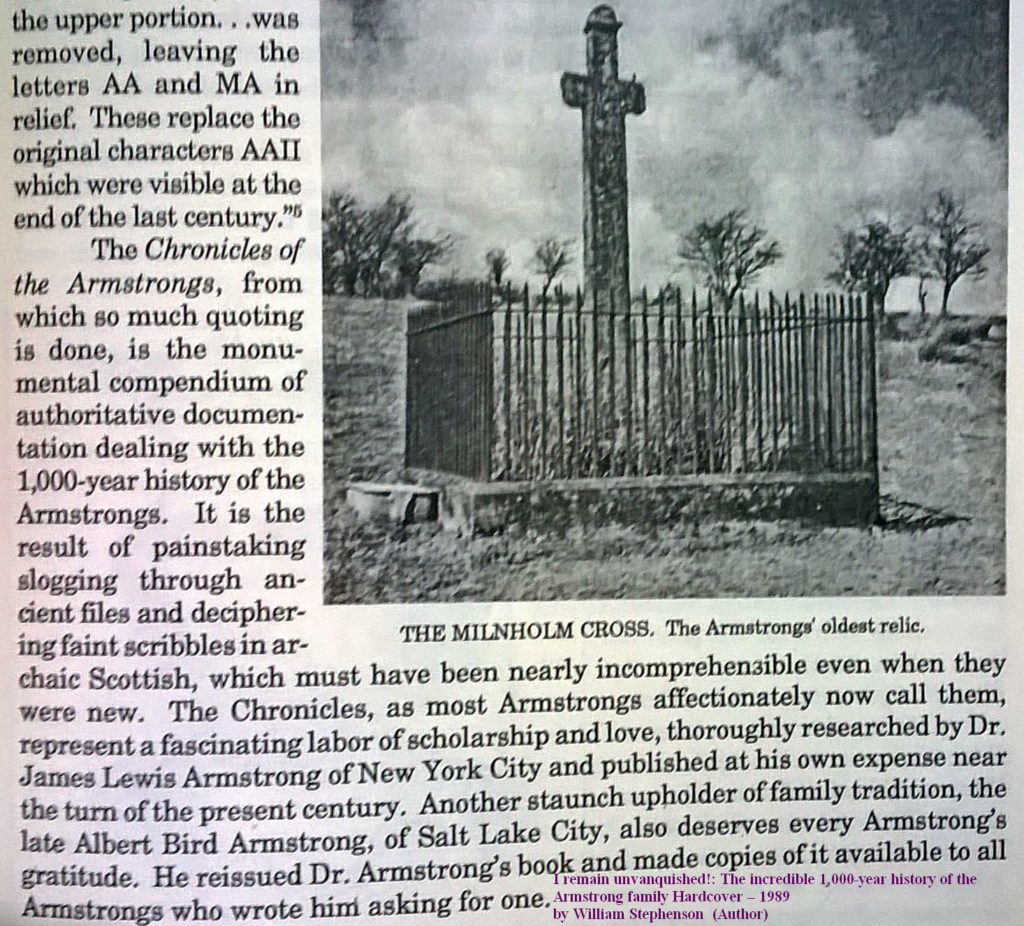 "I REMAIN UNVANQUISHED!", by William Stephenson
It is felt that I likely met Albert Bird Armstrong while researching the Salt City, Utah Later Day Saint, Family History Library. Could recall meeting an individual volunteer in a suit named badge surname Armstrong, which asked not if I was familiar with The Book of Mormon, but The Chronicles of the Armstrong, since I am Elliott.

Would assist dad Loren Spencer Elliott in his genealogical research. A shared hobby between father and son. Dad typed the above on onion skin paper.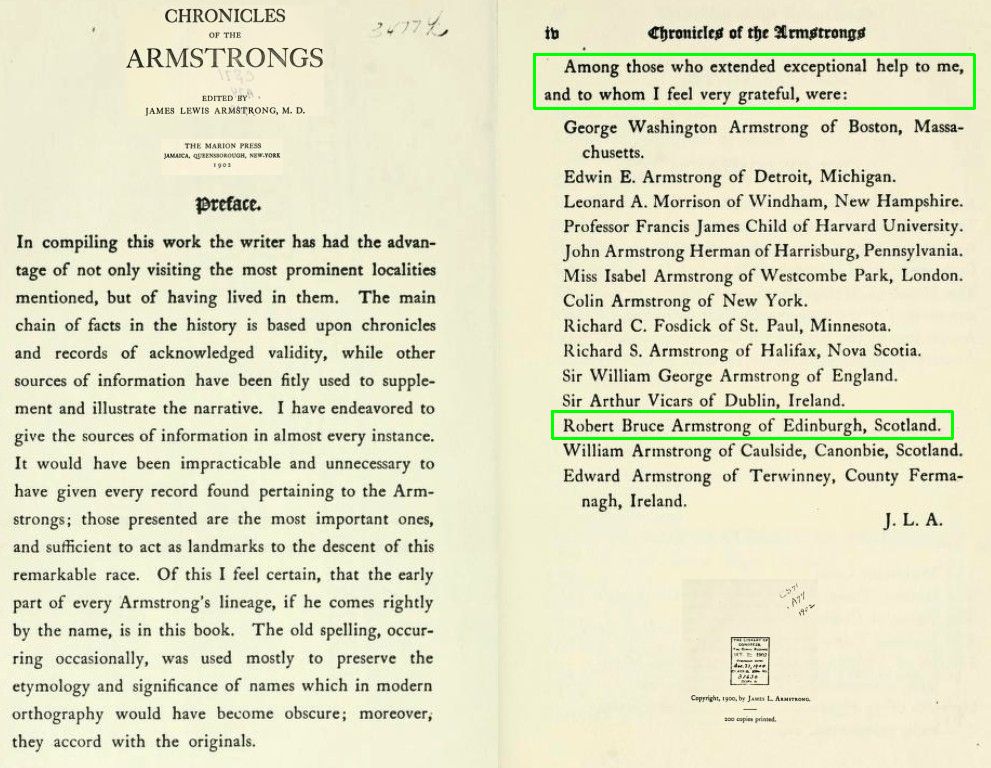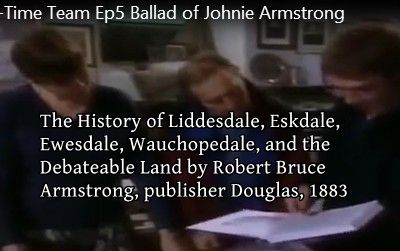 (republication photo copy by: Clan Armstrong Trust, 1992)
A history renowned of for the people of Liddesdale and the surrounding region. Use by all that need a highly qualified record of documentation of border people for genealogical purposes, and would be an excellent source to utilized to research down Neil Alden Armstrong, surname line.
Robert Bruce Armstrong at time known for;
The Irish and the Highland Harps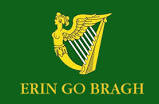 I'm Borderer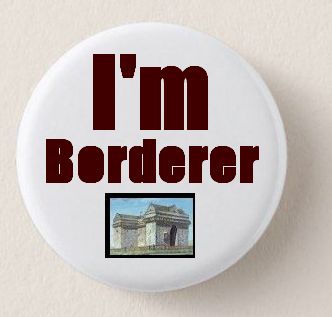 http://www.douglashistory.co.uk/history/Places/hermitagecastle.htm
I'm Borderer and defending the Hermitage Castle; of the Middle March Clans; Armstrong, Elliott, Nixon, and Crozier.



Yes, the Bauld Buccleuch, Richard Scott is one of us.
https://teespring.com/stores/reiver-tees

Muirhall Hermitage Castle wind farm
9/15/2018 MSE
12/3/2018 MSE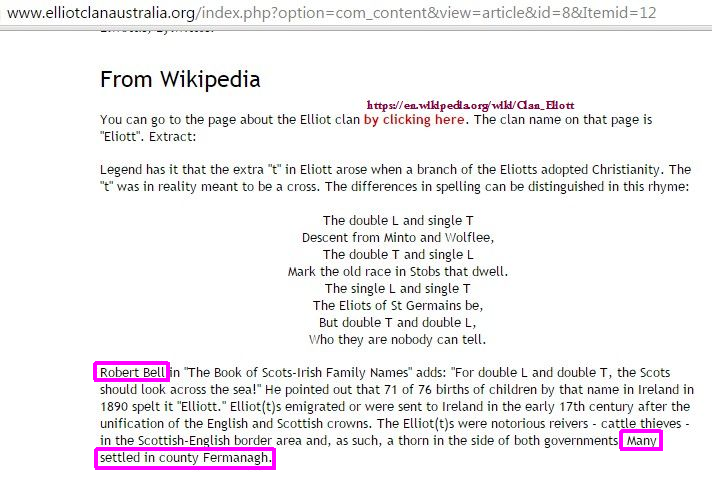 'Sheep stealers from the north of England': the Riding Clans in Ulster by Robert Bell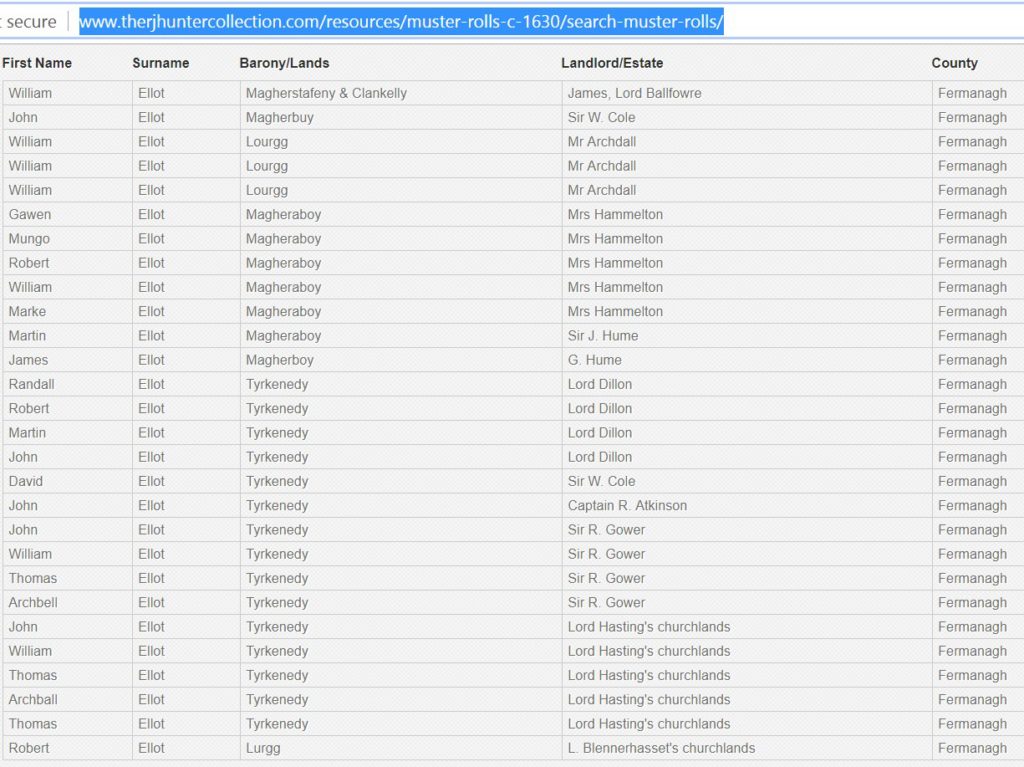 "Schafdieb aus dem Norden Englands": Die Riding Clans in Ulster von Robert Bell
https://de.wikipedia.org/wiki/Clan_Armstrong
https://de.wikipedia.org/wiki/Clan_Elliot
9/29/2018 MSE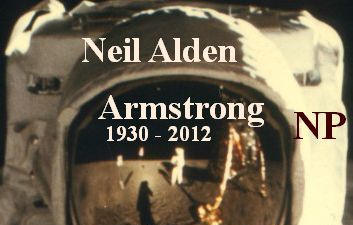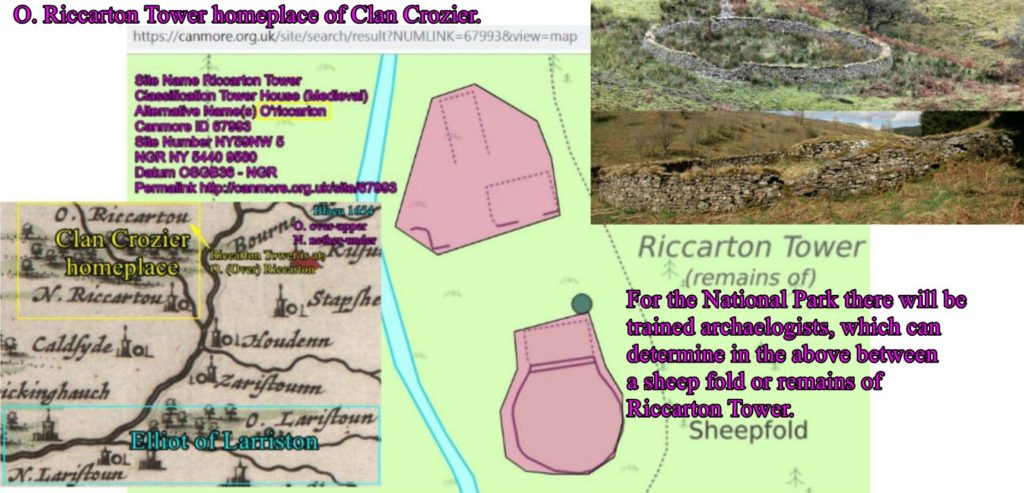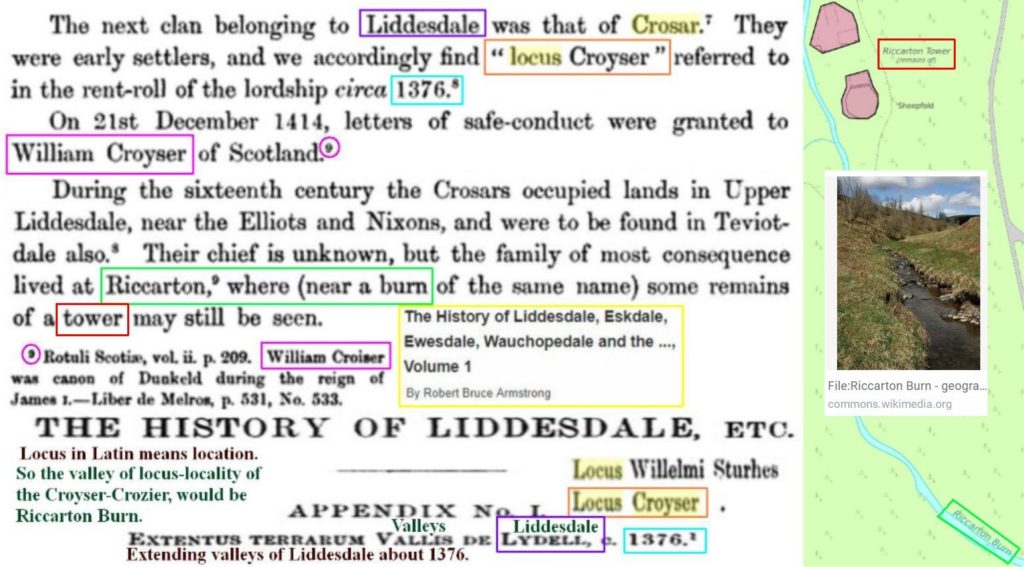 National Parks in Scotland
Riccarton Tower-Canmore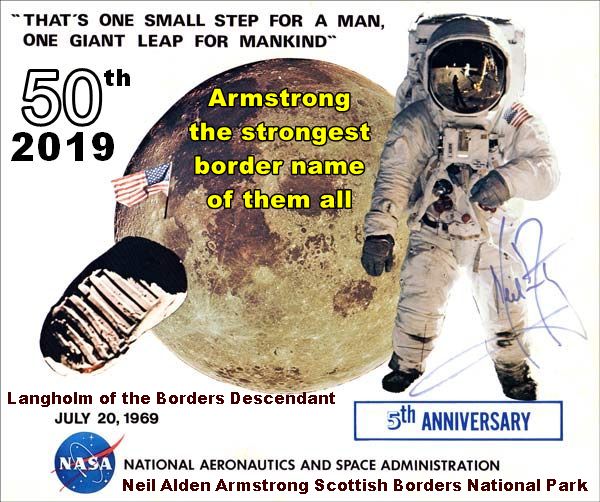 Only if the a Scottish Minister is supporting peace on the Scottish Borders, they have already made it known of their support of a Scottish Borders National Park. Otherwise they are supporting desecration of the region called the Middle Shires by wind farms, where the feasibility of the region drops in it becoming a Scottish Borders Peace Park, joined with Northumberland National Park on the English side of the border.

Neil Alden Armstrong Scottish Borders National Park 
Though likely would be shortened to Armstrong National Park, which would be inclusive of a people (Borderers) from both sides of the border.
Would be a great name for it.
10/5/2018 MSE
Clan Nixon;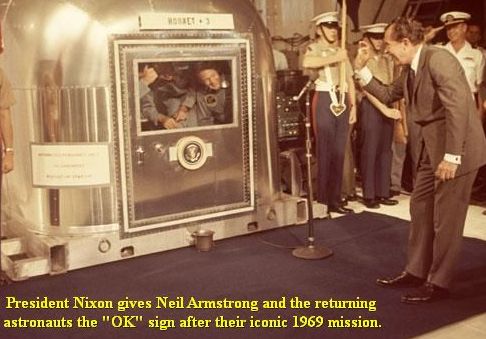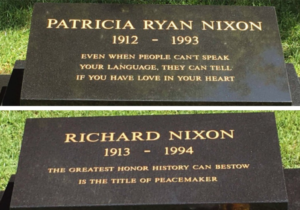 Mom's mom (the mtDNA line) is a RYAN, they are from southern Ireland. 
July 20, 1969, Nixon as president watches an Armstrong putting the first step on the moon.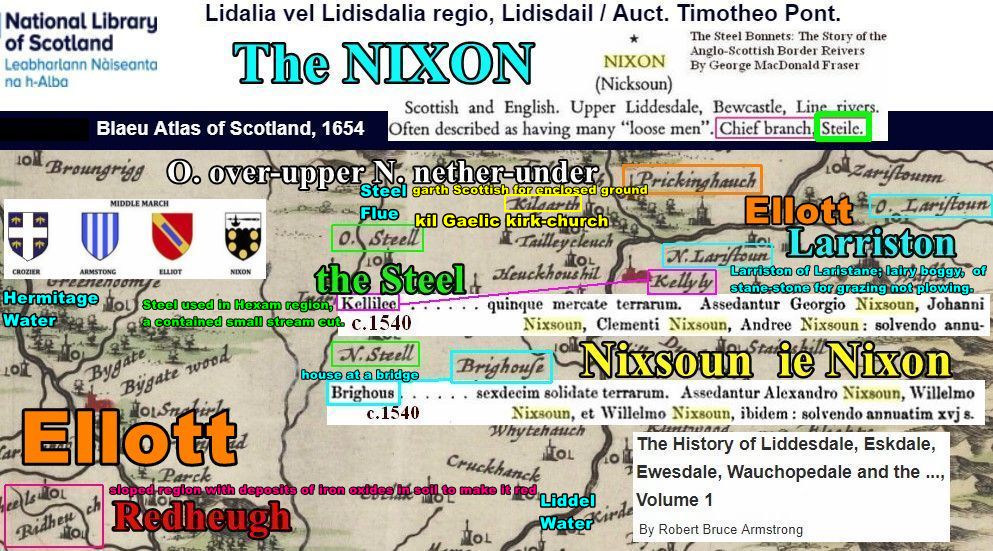 Clan Crozier;

Clan CROZIER  Teespring Border Reiver tee shirts.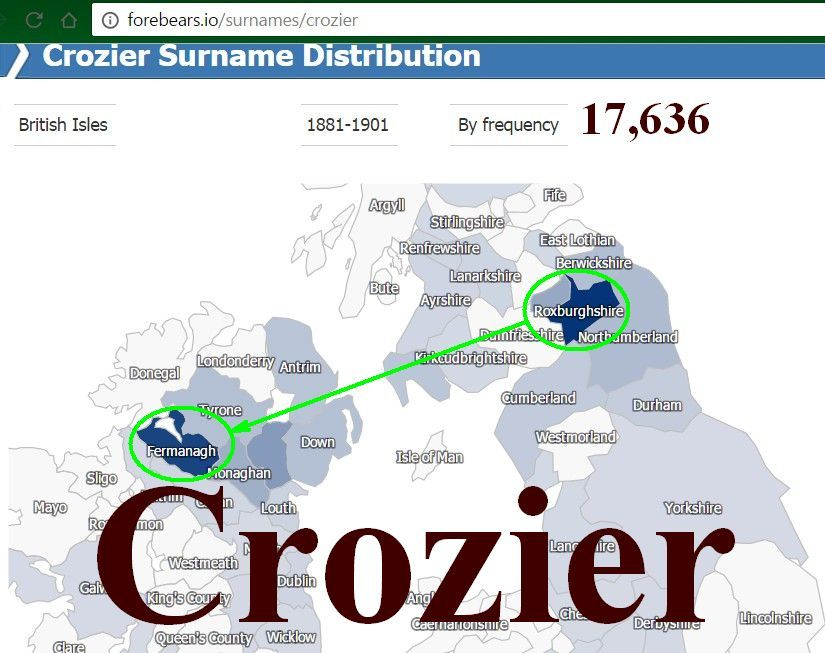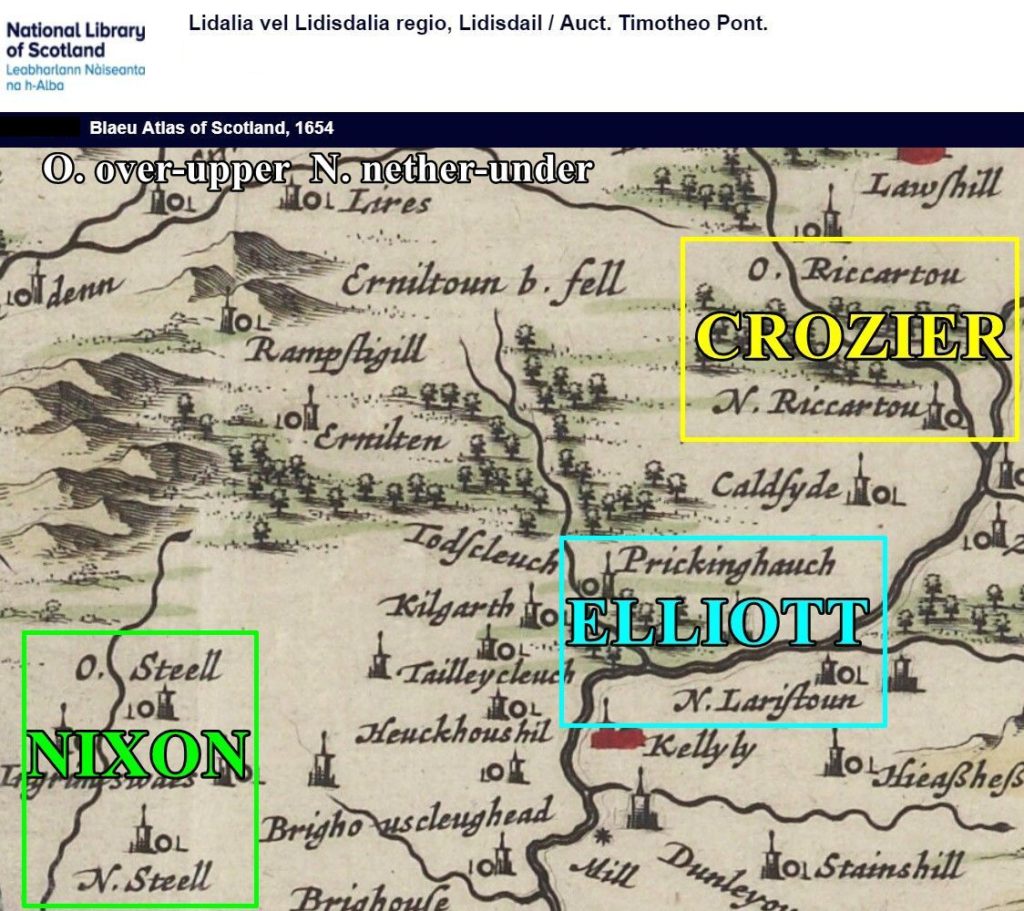 12/29/2018
11/21/2018 MSE
What's in a Name? Allegiance, for Border Reivers
Ancestry: Clans of plunderers operated between England and Scotland from the 14th to 17th centuries. Forebears of U.S. presidents may have been among them.
February 11, 1996|GRAHAM HEATHCOTE | ASSOCIATED PRESS
Reivers by Name; 
The 74 family names in surviving documents about the Border Reivers: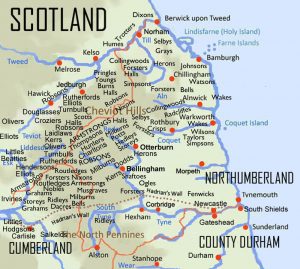 Archbold, Armstrong, Beattie, Bell, Burns, Carleton, Carlisle, Carnaby, Carrs, Carruthers, Chamberlain, Charlton, Charleton, Collingwood, Crisp, Croser, Crozier, Cuthbert, Dacre, Davison, Dixon, Dodd, Douglas, Dunne, Elliot, Fenwick, Forster, Graham, Gray, Hall, Hedley, Henderson, Heron, Hetherington, Hume, Irvine, Irving, Johnstone (Johnson), Kerr, Laidlaw, Little, Lowther, Maxwell, Milburn, Musgrove, Nixon, Noble, Ogle, Oliver, Potts, Pringle, Radcliffe, Reade, Ridley, Robson, Routledge, Rutherford, Salkeld, Scott, Selby, Shaftoe, Simpson, Storey, Tailor, Tait, Taylor, Trotter, Turnbull, Wake, Watson, Wilson, Woodrington, Yarrow, Young
What's in a Name? Allegiance, for Border Reivers
Associated Press
First man on the moon Neil Armstrong in secret visit to Scotland.. to …
https://www.dailyrecord.co.uk › News › Scottish News
Oct 7, 2010 – 

Neil Armstrong was mission commander of the Apollo 11 mission in July … His ancestors came from Langholm in the Borders, and he was …
'Sheep stealers from the north of England': the Riding Clans in Ulster by Robert Bell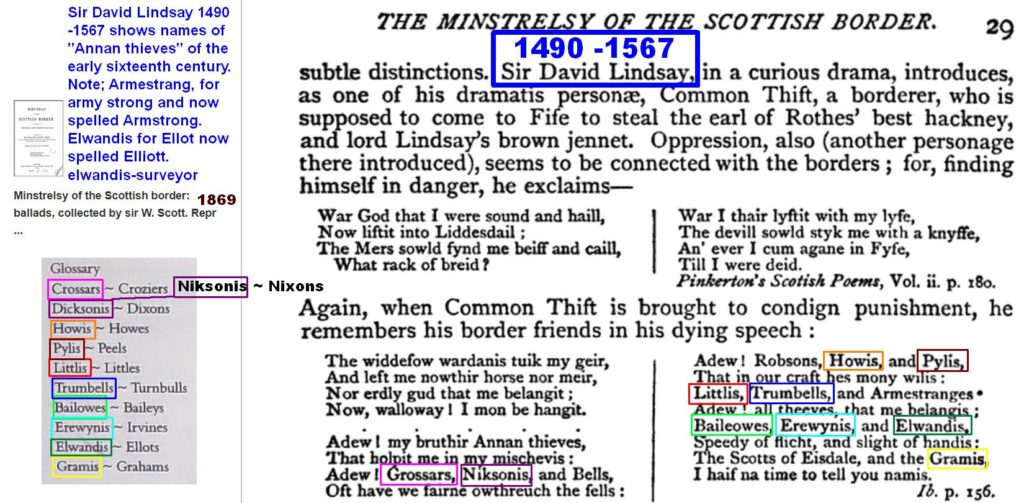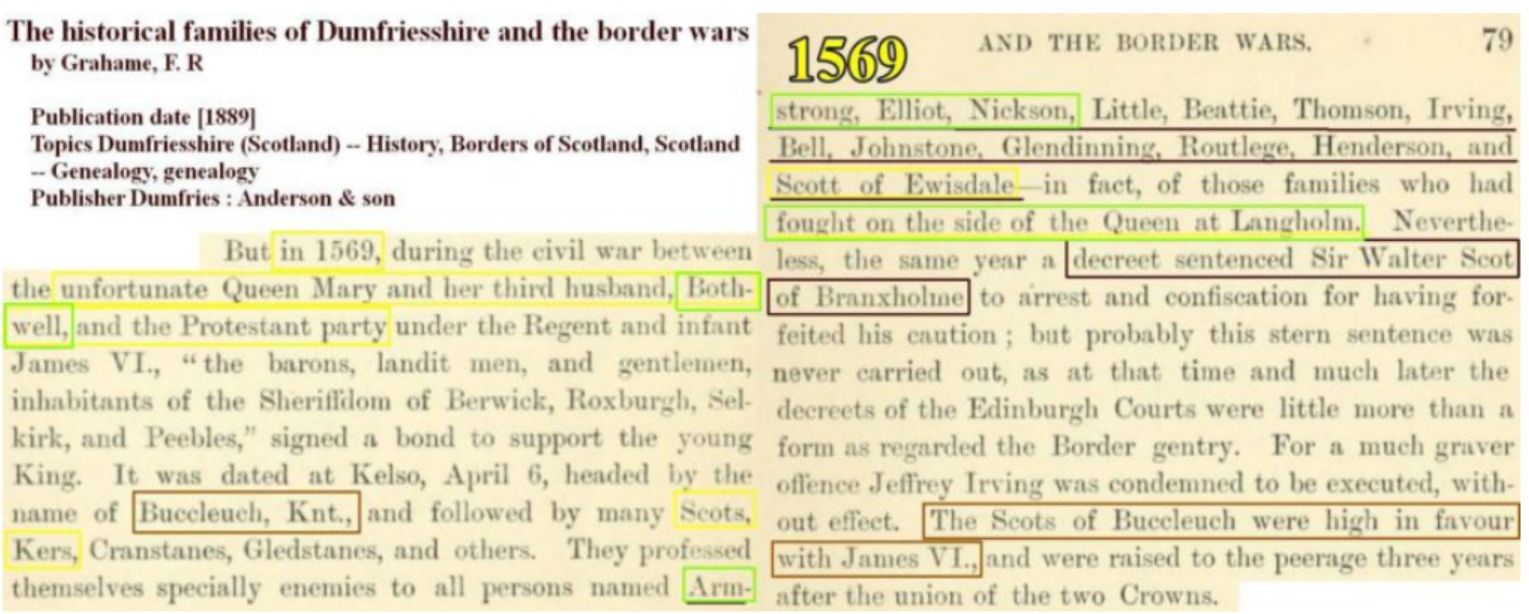 It should be noted that Prince William, and the Bauld Buccleuch, are descended from Charles II, which wife did not have any children, but is descended from Charles II, which my family fought for and Cromwell had my family transported as slaves to the American Colonies. Charles II, became Catholic on his death bed.
That today the Bauld Buccleuch; Richard Scott resides in Langholm, where the castle of the Armstrong is at, where Neil Alden Armstrong, ancestry starts, and where the Border Reivers including the Armstrong, Elliott, and Nixon of the Middle March, on side of Mary Stuart, Queen of Scotland.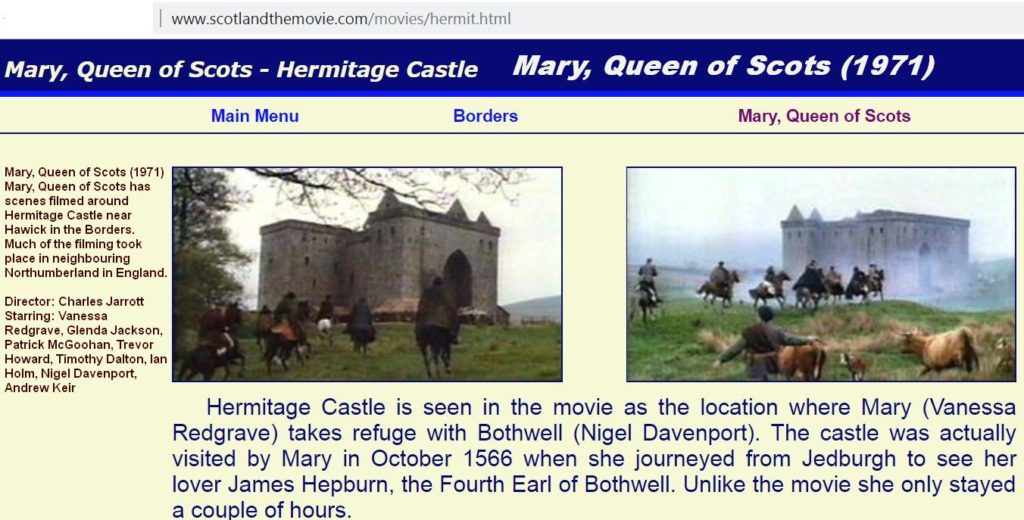 12/22/2018 MSE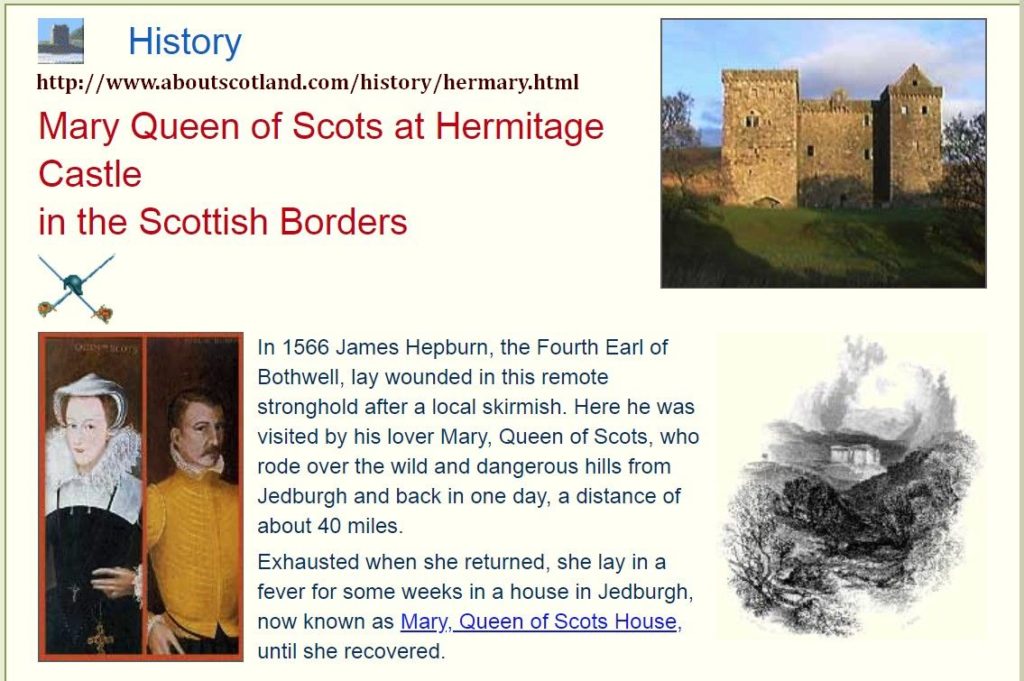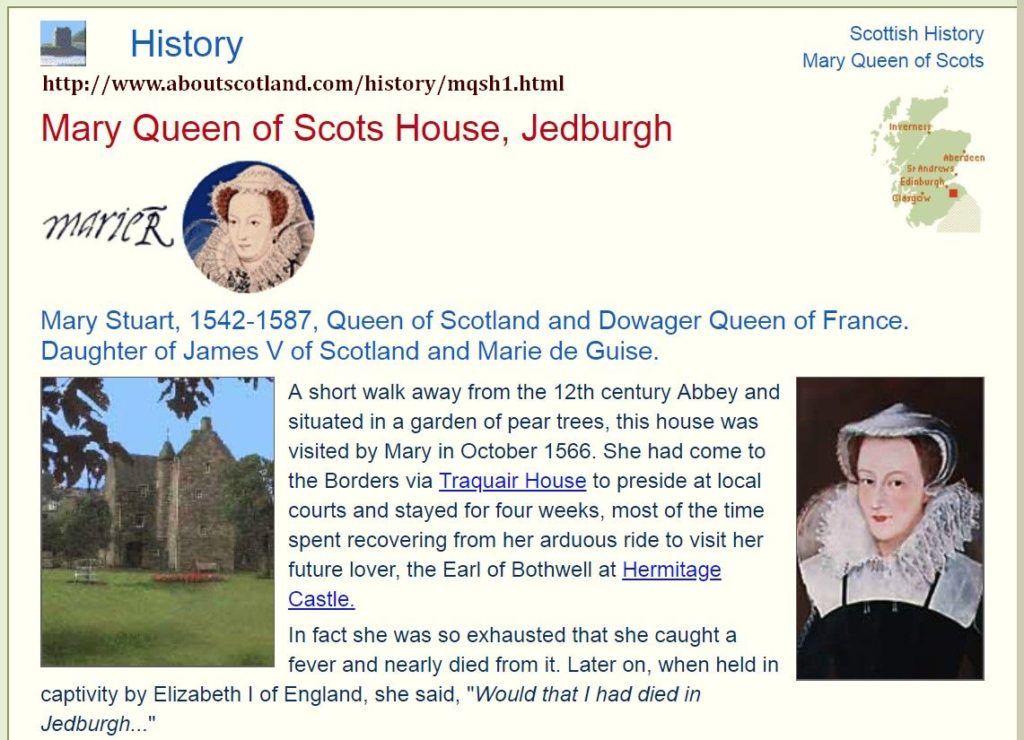 About Beyond Borders
Dedicated to facilitating dialogue and international cultural exchange between nations.
Beyond Borders Scotland is a not-for profit organisation, based in Edinburgh and the Scottish Borders. The organisation aims to create a vibrant international platform within Scotland, to break down borders between peoples, and help facilitate wider international cultural exchange, dialogue and reconciliation. Beyond Borders works across several different mediums including literature, performing arts, visual arts, heritage, film, politics and dialogue.
Traquair House
Beyond Borders Scotland uses the idyllic Traquair House in the Scottish Borders as a retreat venue for our various projects and the host of our Beyond Borders International Festival of Literature and Thought.

From entering the Bear Gates, closed nearly 300 years ago and vowed never to be opened until a Stuart king returned, to seeing relics left by Mary Queen of Scots upon her visit in 1566, many pieces of Traquair detail the rich architecture of Scotland's history.
If BEYOND BORDERS is not supporting a Scottish Borders National Peace Park, in conjunction with Northumberland National Park on the English side of the Border. This would be in support of the descendents of Border Reivers, which were in support of Mary, Queen of Scots, and the Elliott Clan which home place is the Hermitage Castle and soldiered the castle at the time which Queen Mary visited.
For BEYOND BORDERS to show support internationally, and be qualified to do so they need to show peace by an England-Scotland Border Peace Park. Northumberland National Park is already on the English side, a Scottish Borders National Park is needed for the Scottish side, to make any words coming from BEYOND BORDERS relevant to action like a Border Reiver in the historical past, and their ancestors of this border still have.
1/14/2018 MSE